Attention…
 Coaches, Speakers, Trainers and Women Entrepreneurs
Does your business come from a heart-centered mission?
 Do you have a desire to uplift and inspire audiences with your message?
(Even if you're new to pubic speaking)

Would you like to attract more ideal clients through speaking?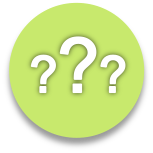 Has this ever happened to YOU?
YOU … Step on stage and feel uneasy or uncertain about the topic you're about to present?

  Experience a disruption while speaking that totally throws your train of thought off track?

  Feel unsure about how to diffuse a challenging situation?

  Sense the room you're presenting in feels off?

  Worry about technology failures?

  Wonder why you're unable to book more speaking engagements?

  Question your ability to attract clients and prosper from your platform presentations?

  Watch a speaker captivate and light up an audience and wish you could do the same?
Whether you're new to professional speaking or a seasoned sought after speaker … thoughts, feelings and unexpected situations or challenges can present themselves and shake your confidence or muffle your message.